WARMTH IN WINTER

On 2 August 2007, PISA join forces with Universe to hold a cup noodles day. The idea is for VCPers to have a warm cup of noodles and mingle around in this cold winter. It was a success with more then 70 cup noodles sold.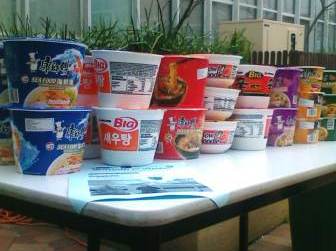 CHESS DAY

We held a Chess Day on 23 and 25 July 2007. The free event enable PISA members to challenge their peers in an intellectual game of International or Chinese Chess over lunch. Newbies also got the chance to learn how to play the game.
AUSTRALIA'S BIGGEST MORNING TEA

For the Biggest Morning Tea (24/5), PISA introduced two different International desserts for the Parkville community: Alouda, a drink from Mauritius and Konyaku, a type of jelly originated from Japan. The cold weather resulted in a lower than expected turnout, but we still manage to raise $50 for cancer research.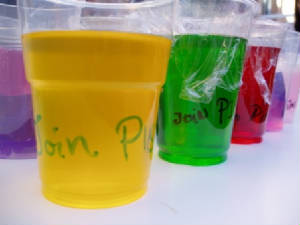 ENDNOTE & WORD-PROCESSING WORKSHOP

On 1 May 2007, We held a free Endnote and word processing workshop for first years to help them save time while doing research. The event conducted by Robin Tan, a PhD student here. It was well received.
BADMINTON DAY

To make sure International students stay in shape, we had a badminton day on 27 April from 1.30pm to 3.30pm at Melbourne University. Around 30 people turned up for this free event and everyone had fun making friends while enjoying a social game of badminton.
WELCOME TEA

Our members are treated to a welcome tea on 16 March. They were introduced to two Malaysian delicacies: the famous Malaysian Nasi Lemak (Coconut Rice) and teh tarik (a blend of milk and tea with froth on top). The response for this event is excellent as more than 50 people turned up.